Home
» Engineering Consultancy
Engineering Consultancy

Engineering Consultancy

We render excellent and reliable Engineering Consultancy for carbon dioxide plants. We are a one stop solution for the CO2 plants and focused on enhancing and improving the process design and implementation. The feasibility report we provide to clients for their CO2 plant includes all the essential information regarding the project area and value engineering project costing. We assure our clients, maximum service life of their plants and components with minimized maintenance cost throughout reconditioning services.

Coming to pressure vessels in the plant, we make it a point to design them for maximum efficiency and use. Moreover, we also undertake evaluation of the pressure vessels in case of accidental over-pressurization. In the final, we incorporate latest treatment technologies process engineering and conceptual designing for plants as to fulfill client's specific process requirements.



Feasibility Report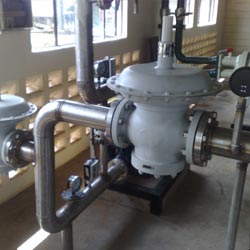 Our Feasibility Report for any client's carbon dioxide plant includes review of all available reports and published information about project. We also take survey and include the information about project influence area and estimate the value analysis, value engineering and project costing. Our company is regarded topmost in rendering complete solutions for designing, engineering and consultancy services to clients.
All the services are customized and made specific for a power plant solution. In our feasibility reports, we make sure to identify the project and all other aspects that can enhance its production capacity. A detailed project report is prepared for a cost effective solution to set up plants and projects.

CO2 Plant Reconditioning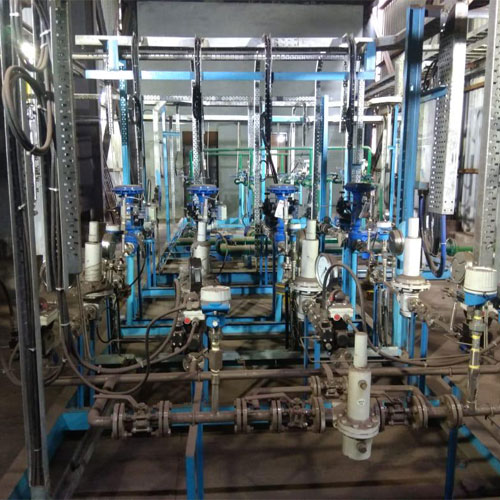 CO
2
Plant Reconditioning is an effective and ideal way of making the installation continuous in operation. We are specialized in rendering excellent and reliable reconditioning services for CO2 plants extensively used in breweries, distilleries, fertilizer industries and natural springs. Our team of highly experienced technicians tests the entire work for quality in accordance with the international standards.
The reconditioning is also done to operate plants profitably while meeting new regulations and future requirements. With our reconditioning services, we assure our clients maximum service life of their plants with minimized maintenance cost. Besides this, we promise to provide warranty for all reconditioned components. We carry out this reconditioning service with the application of latest technology, expertise and design.

Pressure Vessel Designing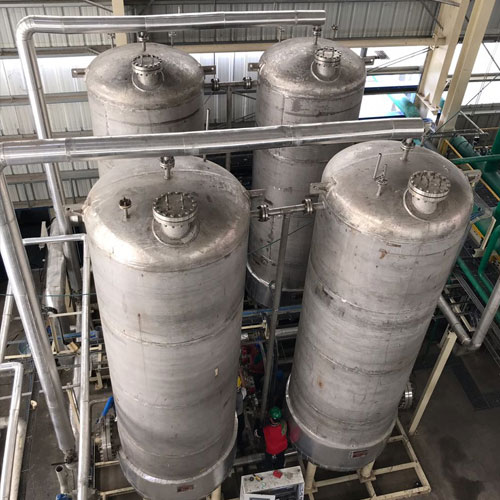 Our Pressure Vessel Designing services are specifically intended for catering to the requirements of refineries, chemical plants, power plants, nuclear plants and other processing facilities. Besides designing, we also support for continued operation in leaked vessels or vessels that do not meet the standards of minimum required thicknesses based on structural considerations. Our assistance is also rendered to clients in case of accidental over-pressurization, where we evaluate the pressure vessels for avoiding any accident in the future.
We design the pressure vessels in such a way that it achieves maximum efficiency and use. Our team of technicians and engineers is capable of rendering complete solution for custom design process, starting from creating an initial design in Auto CAD till subjecting the completed vessel through testing for ensuring that it will stand the test of time.

Design & Engineering for CO2 Plant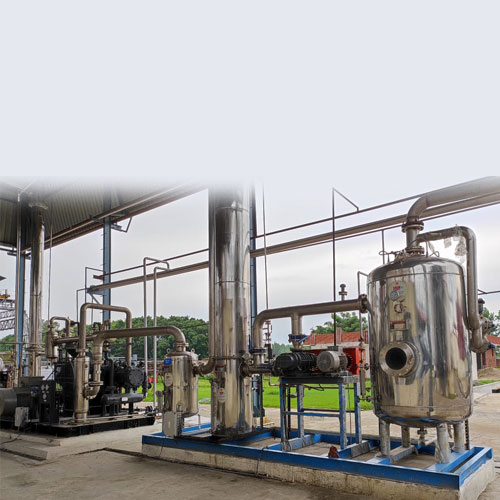 Design and Engineering for CO
2
Plant is the most crucial part of any project. We render the designing and engineering services to clients, depending on their plant site and production. Any kind of carbon dioxide leakage from the plant can incur major loss in the project, hence, we pay utmost attention while designing and fabricating and selecting the raw materials to be used.
In our team, we have appointed experts in the field of carbon dioxide plant layout and design execution. They apply latest conceptual designing, treatment technologies and process engineering for designing the plants taking into consideration the process requirements. The engineers are focused on optimizing and improving the process design and implementation. All our solutions along with site supervision of engineering activities and on-time installation of the machines make us the trusted designer and engineer of carbon dioxide plants.